Within minutes of my very first sex doll arriving at my doorstep, I became ecstatic, anxious, and most of all… horny. I had stared at her pictures for close to a month, and I was sure she was the best sex doll for me. Once she was finally in my home, I carried her heavy-ass body into my bedroom, pulled out the lube which I had been saving for a month and I was feeling great. I Lubed up, jumped behind her, started to enter her, and then it happened…
I felt something sharp rubbing against my dick. The doll had an obvious tear in her vagina, and the inside wiring hand sprung out of her skin. Needless to say, the whole experience was hardly enjoyable and memorable for all the wrong reasons. To my great dismay, I had to send her back in that same box that very same day. Therefore, I had to start waiting for my new wife-to-be again once again, still as horny as ever.
That fateful day was over 5 years ago, and I would like to think that I have become much more intelligent and experienced since then. Or, maybe it's just the fact that sex dolls have become considerably more durable and overall better in recent years.
I have seen the jump in love doll quality first-hand, being the owner of over a dozen dolls already. Modern sex dolls are real feats of technology and innovation. They are not afraid of tearing, pulling, volcanoes, or even Antarctica: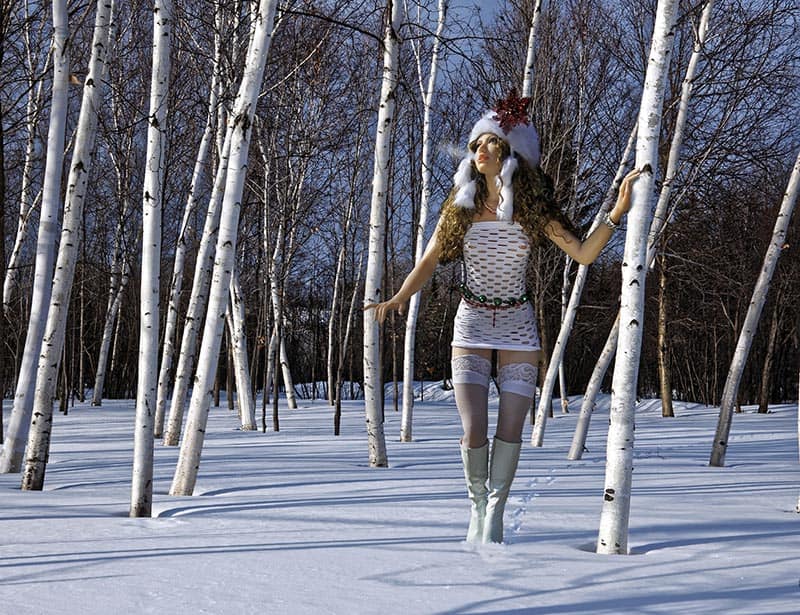 All of my sex doll purchases been an upgrade in one way or another, and the newest girl in my harem is the famous RealDoll. I have learned how to shop for the best sex dolls and how to avoid situations similar to my initial penis-tearing experience. Thus – I can save my hard-earned money for only top quality sex dolls.
As I already have a real sex doll harem, I thought I might as well write a sex doll review and highlight the best options currently out there on the market. In addition, I have written an in-depth guide on how to buy a sex doll which covers all the major questions you might have regarding buying yourself a doll. Check it out if you want to learn more. Or, if you would like to learn more about how I picked and evaluated the sex dolls in this review, then check out the "how I reviewed" section of this article.
Best Sex Dolls for 2019
I have decided to put together this list of the top sex dolls for 2019 in order to help others avoid the same pitfalls which I myself had to go through at one point. Forget the setbacks, forget the hesitation – if you like what you see, give purchasing a sex doll a serious thought. You will be surprised by how quickly they can change your life for the positive.
Without further ado, here are the best sex dolls for 2019:
---
1
. RealDoll: Best Sex Doll
Price: $5999+ on RealDoll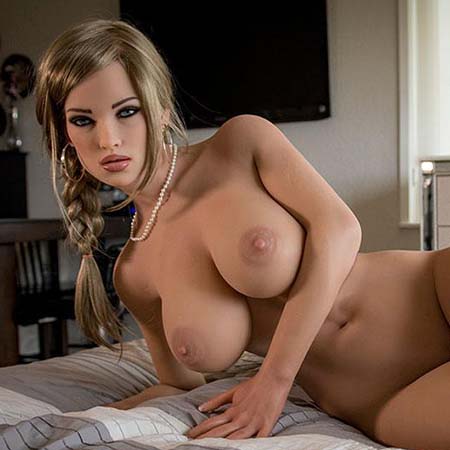 My decision of giving the "best sex doll" title to the RealDoll should not really come as a surprise to anyone. At least not to anyone familiar with high-end sex dolls. The RealDoll is the most realistic, the most feature-rich, the sexiest, but also the most expensive doll I have ever owned. For the luxurious quality, you do have to pay a premium. The RealDoll is sort of like the Lamborghini of sex dolls. But, then again, not really… Lamborghinis are a nightmare to maintain and insure – they are about demonstrating wealth. But, I have never heard of anyone purchasing the RealDoll just for prestige. It's all about incredible personal pleasure and wellbeing.
Only those who realize the true value of sex dolls, and who have the option of saving up some money, will ever consider buying one. And, those who do, never look back. Being the owner of one, I can tell you how incredible it is. If you really want the absolute best sex doll money can buy, then currently you would have to go with a RealDoll. No other competitor even comes close to their level of excellence as of right now, perhaps with the exception of Orient Industry, coming up further in this review.
The folks over at Abyss Creations were kind enough to give me a coupon to share with my readers, so enter "CYBERDEAR" during checkout to knock 5% off your price. You will get a sweet discount, and I will earn 5% of the price which will go towards making my harem even bigger! Any purchases with this code are very, very appreciated.
---
2. Jeanie – Best Mid-Range Sex Doll
Price: $2106 on Sex Doll Genie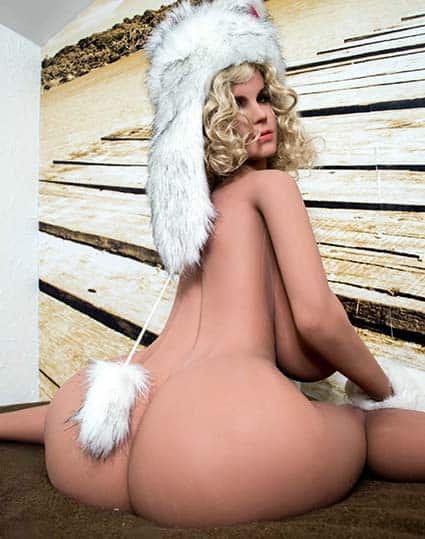 Jeanie is one of the biggest surprises I have ever experienced. When I bought her, I was expecting an average-quality doll with the (not so hidden) bonus of a big ass. However, what I found out was – she is so much more. In her price category, there really is no competition – she is the best love doll without question. She feels premium from her toes all the way up to her hair, and of course – that big ass is to die for – DEAR GOD!
This love doll was produced by WM Doll, a leading Chinese doll manufacturer. They specialize mostly in TPE sex dolls, and Leslie is a prime example of a TPE doll refined to perfection. She may not be as customizable as the RealDoll, but she can certainly hold her own in all other categories. Especially if you take into consideration her noticeably smaller price tag.
As you can see from the photo, Jeanie is definitely the best sex doll for those of you who love big curves and juicy asses on your women. Not only is she the curviest sex doll on this list, but she was also one of the first high-end sex dolls I ever bought. Needless to say, I have fallen in love with her soft body and her huge tits, which get me excited like there's no tomorrow.
Even after becoming the owner of the RealDoll, I often find myself choosing Jeanie over the more luxurious RealDoll, as her curves are just too much to resist. Generally, I am not a fan of unrealistic ass and tits on my dolls, but with Jeanie – I find her proportions just perfect. I can recommend Jeanie as the best choice for those of you seeking high-end doll quality at an affordable price. She really is magnificent and her price-to-quality ratio is unparalleled.
---
3. Theresa – Best Entry-Level Sex Doll
Price: $1776 $1079 on OV Doll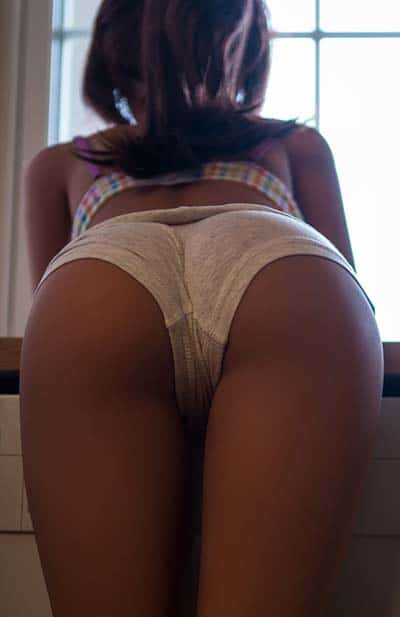 When it comes to entry-level sex dolls, Theresa is, without a doubt, a top pick of mine. She was the third sex doll I ever bought, and to this day, she is still a favorite of mine. A realistic body, a gorgeous face, and an affordable price are just some of the reasons why I fell in love with her. Her body style is not for everyone, as she does not have any huge curves or big booties. To me, however, it's more of an advantage, as too many dolls I come across have unrealistic body types, full of big curves and unrealistic breast sizes. It's nice to have a petite girl in bed for a change!
Theresa has a stunning body which resembles a real woman, not an idealized version of what a woman should be. Her breasts are not overly huge and her ass is just the right size to look and feel realistic during sex. Really – I can't stress enough how real she feels for a sex doll in her price range. All three of her cavities are crafted immaculately and whenever I see her face I am filled with lust. There is no better feeling in this world than pounding Lana from behind with a little doggy-style, afterward spending the night with her in bed, looking at you with her beautiful face.
Her mouth, vagina and her ass all feel amazing during sex. The openings generate a vacuum effect during sex, and it feels as if you are being pulled in by her. As you lay in bed with her, she will retain your warmth and you will never want to let go of her. As you go about your day you will be thinking of nothing but Theresa, Theresa, Theresa… waiting for you at home. Without a doubt, she is one of the best sex dolls in her price category, and she is still one of my favorite girls in my harem.
---
4. Stoya – Best Blonde Sex Doll

Oh boy… Stoya. It should not be difficult to see why I consider Stoya to be amongst the top sex dolls in the world. She is a true goddess in my bedroom and she has a sexier body than any real woman I have seen in my life. Seriously!
Her looks can even compete with high-end sex dolls such as the RealDoll. Do a side-by-side comparison with her and the RealDoll – which one of them really looks sexier? The RealDoll might look more realistic, but in reality, the difference is not so huge, especially considering the fact that Stoya costs only a fraction of a RealDoll.
I fell in love with Stoya at first sight, because of her platinum blonde hair, brown eyes, her incredibly sexy face – and, of course – those incredible breasts. Just look at her! Dolls really can't get much better than this. Her body feels silky smooth and soft thanks to her Thermoplastic Elastomer body, this makes her feel absolutely incredible in bed. Stoya was one of my most recent doll purchases, and without a doubt, one of the best choices I have ever made with my life. No other love doll can even come close to her quality in this price category.
Seriously – no other sex doll in my huge collection has offered so much value for the money as Stoya. Even if she would cost $3000, I would still consider her a bargain. She is an absolutely incredible sex doll and she undoubtedly deserves a spot in the CyberDear hall of fame.
5. Ange – Best Japanese Sex Doll
Price: $7365 on Kanojo Toys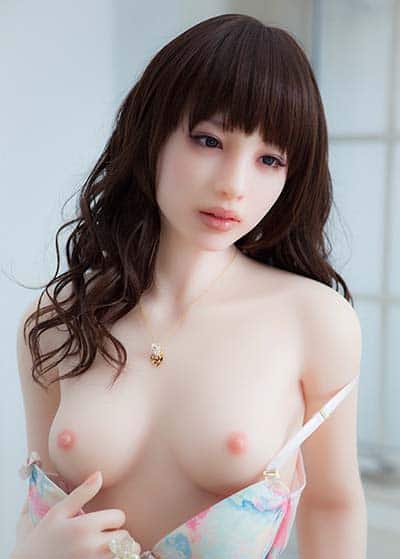 Ange is a sex doll who has been on my purchasing radar for a long, long time. However, at the moment, I have not yet had the chance to become her owner. She earned the title of the best Japanese sex doll in one of our previous sex doll reviews, where we covered dolls from the Land of the Rising Sun in more depth. She is pricey, just like the RealDoll, but she is absolutely incredible in terms of design and performance.
So, if I don't own her, then how can I recommend her as one of the best sex dolls?
Well, this recommendation mostly comes from my friends, who are doll owners just as enthusiastic as me. And, as it so happens, I am familiar with not only one, but two men who have bought Ange. Not only did Ange become their favorite sex doll once she arrived, but one of them even sold all of his previous sex dolls on the Doll Forum after she arrived. Selling a sex doll is a tough choice, but he did it without hesitation. He told me Ange is more realistic and enjoyable than all others, and that he felt that he could not get any more enjoyment from his previous dolls.
This by itself tells me plenty about the quality of Ange, coupled with the fact that she was produced by Orient Industry, one of the world's most prestigious and time-tested sex doll manufacturers. For sure, Ange is next on my sex doll buying list, and if you are looking at high-end sex dolls, I can definitely recommend you to add her to your wishlist as well.
---
6. Rina – Another Top Mid-Range Love Doll
Price: $2196 on Sex Doll Genie

Rina is one of the few sex dolls who manages to be both super sexy and incredibly cute at the same time. Her soft cheeks, her ashen hair, her perky ass… it's all just fantastic. I can't pinpoint what it is about her which makes her so beautiful to me, but I will let you – the readers – be the judges. All I know is that Rina is one of the sexiest dolls I have ever seen, and I'm sure at least some of you will agree with me here.
As for her performance, it's even better than her looks! Her TPE ass feels so smooth and realistic that for the last two weeks, I have often even chosen her over my RealDoll. How crazy is that? I spent over $7000 on a RealDoll, and then I still choose my older $2k doll over her.
If ditching a RealDoll for a cheaper doll does not say something about the quality of the cheaper doll, then I don't know what will. Rina is, and always will be, one of the most-used sex dolls in my harem, and it's for good reason. She really is one of the best both in terms of looks and performance. I can guarantee that if you are anything like me, you will be a very happy man with Rina in your bed.
---
7. Jennifer – Super Sexy Athletic Sex Doll
Price: $2399 on Silicon Wives

At number three, we have the cover girl of the CyberDear Instagram – Jennifer. She is, in my opinion, another one of the best sex doll manufactured by WM Dolls. She has a perfect face and body, and she looks absolutely ridiculous in a swimsuit. Her blonde hair looks and feels very realistic, and most importantly, her vagina feels incredible, thanks to the high-grade TPE used to mold her body.
There are many reasons to love Jennifer and I would comfortably place her amongst the very best sex dolls in my collection. I know I am saying this about many of the sex dolls on this list, but it's so hard to say anything bad about any of them… Most of my dolls have been purchased with the utmost care, and thus I have avoided buying any terrible ones. How can I review low-quality sex dolls when all I have are high-quality ones???
In any case, Jennifer is undoubtedly a drop-dead gorgeous sex doll, and any man who has the chance to become her owner is a lucky one. I can't imagine any man being disappointed by her. She has given me so much naughty fun you wouldn't believe.
---
8. Deja – Busty and Curvy Sex Doll
Price: $2196 on Sex Doll Genie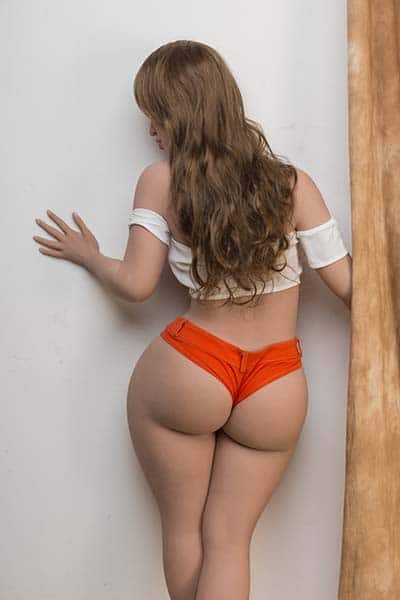 If you love curvy women, then Deja will most certainly please you. Why? Well, I think you can see why. Deja is one of the best sex doll choices for those of you who love big booties, big titties and a stunning face which matches it all. Men have been debating each-other for thousands of years whether tits or ass is more important in a woman. Well, with Deja all that debate is irrelevant as she excels in both! Dress her up with some yoga pants and you will have the sexiest doll in the world (and please send me some pics if you do it).
As for what she feels like, I can describe it in one word – superb. Her huge ass feels absolutely amazing during sex. During sex, you will feel the waves going through her body as you pound her. Her ass will rock back and forth in a beautiful manner. Even the skinnier TPE sex dolls with small asses bounce nicely during penetration. With Deja, however, the bounciness is on another level, thanks to her wonderful curves and big ass. Deja is the best sex doll for you if you want a curvy goddess in your bed.
---
9. Shakira – Sex Doll Star
Price: $1999 on SexyRealSexDolls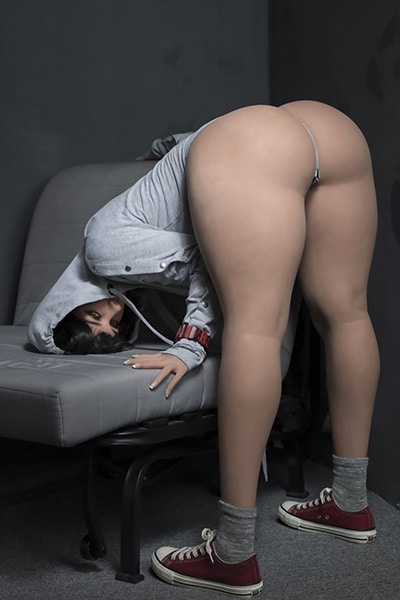 Why did I call her the sex doll star? Well, because Shakira became famous worldwide when she was featured in a Ryan Davis comedy sketch on YouTube.
Although she was featured with comedic intent, viewers who saw her quickly became intrigued with the idea of a doll, and a sensation was born. The viewers wanted to know how to get their hands on their very own Shakira, and as a result, she quickly became a top-selling sex doll on the SexyRealSexDolls website. SexyRealSexDolls is one of the largest retailers of sex dolls, so they are definitely worth checking out if you are looking at different sex toy shops. The CyberDear team even did an interview with the owner of the website, so I recommend checking it out for more information.
As for Jasmine, I think it goes without saying that she is truly gorgeous. In my opinion, she is the best sex doll in the SexyRealSexDolls collection right now. In addition, her pricing is very reasonable, considering the fact she is produced by WM Doll (usually their dolls cost $2500+). If you like her exotic looks and sexy curves, then Shakira is definitely a solid choice.
---
10. Isabella – Alternative Best Entry-Level Sex Doll
Price: $1950 on Silicon Wives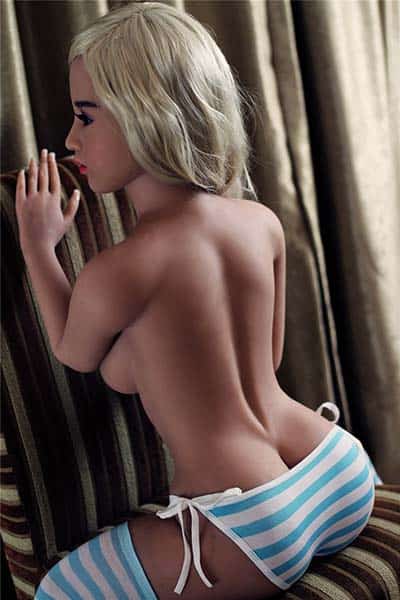 At number two, we have Isabella, who is a sex doll with a truly gorgeous appearance. For her low price, she brings plenty of features – she is made from TPE, her skin feels nicely smooth, and her body is nicely bouncy while staying realistic.
She is only 140 (4.6 feet) cm tall, and her body is light. This gives you plenty of freedom to choose a comfortable position for sex. You can position her around the house with relative ease, and a quick fucking session has never been more effortless. In addition, her small size and weight also make storing her very easy and comfortable, unlike full-sized sex dolls. A full-sized sex doll is fantastic, but don't forget about their smaller, more petite counterparts. They can be just as enjoyable, or even more.
If you are looking for a discount sex doll without sacrificing quality and enjoyment, then Isabella is an excellent choice. I can recommend her to anyone looking for the best sex doll in the entry-level. She may be a bit pricier than some of the other picks in this category, but she is fantastic nonetheless.
---
11. Peach – Ultimate Budget Sex Doll
Price: $1079 on OvDoll (Unfortunately OvDoll is no longer delivering. We recommend RealDoll or SexDollGenie instead)

From all the entry-level sex dolls I have seen, Peach has to be amongst the best when it comes to value-for-the-money. For just $1000, you get a killer body, a beautiful face, and realistic skin. It should be mentioned, though, that Peach is a rather small girl, measuring at a height of 138 cm (4.5 feet). This makes her very easy to position during sex, and it also makes her incredibly easy to store anywhere – in drawers, in closets, anywhere really.
With a life-sized sex doll the storing process is much more difficult, but with a doll as small as Peach, it's a piece of cake. A small stature does have its disadvantages, though – for example, fucking a very lightweight doll does not feel as realistic as a heavier one, as a lightweight doll tends to move around too much.
For the cheap price, though, Peach is an excellent pick. Definitely another one of my top recommendations for this price range.
---
12. Carmen – Sexy Blonde Sex Doll
Price: $1899 on Silicon Wives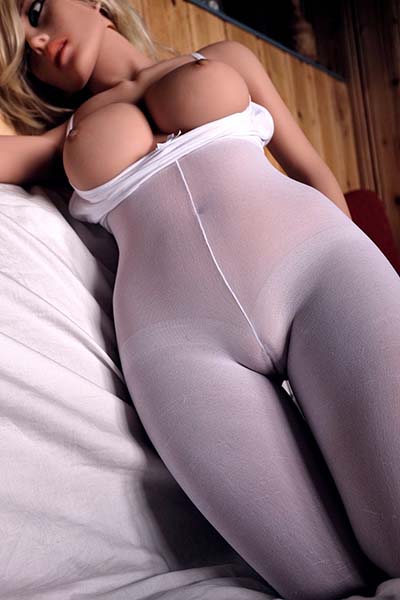 Carmen is a blonde silicone sex doll with a beautiful body and a face which always seems to be begging for more. Just like Lana, Carmen does not have a huge ass or a giant pair of tits, but if that is not a dealbreaker for you, then she is one of the best sex dolls you can find in the entry-level price range.
It does not happen often that I look at pictures of a sex doll and fall in love instantly. Maybe it's the tights, maybe it's her stunning face… I am not sure. But what I do know is that Carmen is one of the most gorgeous sex dolls ever created. Admittedly, I am not yet an owner of Carmen. However, I am looking forward to the day when I can add her to my collection. My "scientific" research shows that she will be a great fuck. If hot blondes float your boat, then give Carmen a chance. I know I will give her a chance to prove herself soon enough.
---
13. Pearl – Tight Entry-Level Sex Doll
Price: $1699 on SexyRealSexDolls (Save 15% from orders $2000+ with code "CYBERDEAR")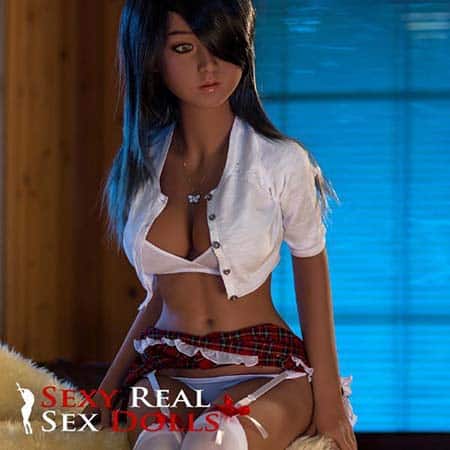 Pearl is a cutie with a tanned body and a perky little ass, which is always ready to please her owner. She does not have huge breasts or an overly curvy body, but somehow she still manages to be an incredibly sexy sex doll despite all that. Admittedly, she does not see as much use anymore as Amber or my other high-end sex dolls, but I still love taking her out for a ride every now and then.
And, when I do take her out for some fun, she never fails to impress. I love the way her small ass bounces back and forth during sex, and there is something about her eyes which fills me with excitement. I'm sure all you doll owners know what I'm talking about. That feeling when you make eye contact with your doll, and you feel a deeper connection between you and her. Pearl was the first sex doll who I had this connection with, and I never have, and probably never will forget this moment.
---
14. Natalia – Second Best Budget Sex Doll
Price: $1099 on OvDoll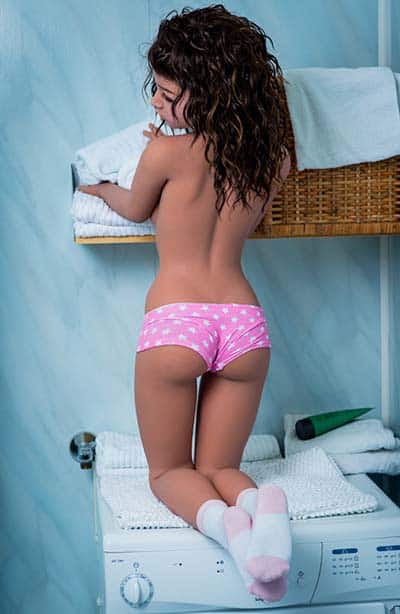 Natalia is another beauty who deserves to be featured amongst the best sex dolls on this list. She has a small petite body, realistic skin, and a small perky ass which feels oh-so-good to fuck. Her face is cute, her body is killer, and she feels fantastic… what more can you ask for from a $1000 sex doll?
Just like Peach, Natalia is a short one, measuring at 135 cm (4.4 feet). This could be both an advantage and a disadvantage depending on your needs and wishes, but all I advise you is to take the size into consideration. If you want a mini sex doll, you have a few options – Peach, Bebe, and Natalia. Which of them is the best, is mostly up to you and your personal taste. All of them are solid choices.
---
15. Delia – Decent but Slightly Underwhelming Doll
Price:
$1599
on SexyRealSexDolls (15% off from orders $2000+ with code "CYBERDEAR")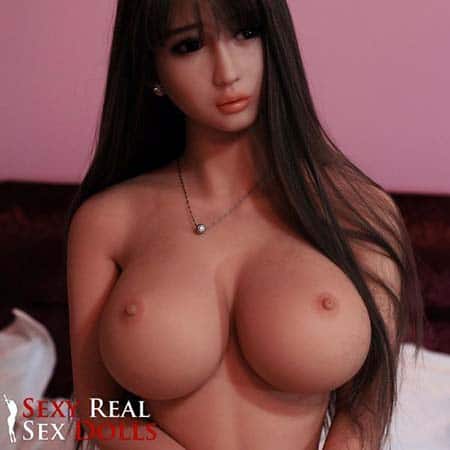 Delia has a sexy casual look to her, with her beautiful hair and shy, alluring eyes. Together with her firm ass and breasts, she is a real stunner.
Although I like her looks with a passion, I had to give the top spots to other dolls in this mid-range category. She is beautiful, for sure, but she just does not stand out as much as many of the other beauties.
Don't take my word for it, though. She is beautiful, she is sexy, and she is rather cheap, so she could be an excellent deal for all I know.
How Did I Review the Best Sex Dolls?
I have covered my sex doll testing and evaluation processes in greater detail in my sex doll buying guide. Therefore, I recommend you to check it out if you want to learn more about my methodology.
In short, though, my evaluation process consists of both personal testing and Internet research. I evaluate the quality and design of every body part – the skin, the eyes, the face, the skeleton… everything.
The three most important parts of my review process tend to be the following:
Reviewing the realism (skin, movement fluidity, height/weight ratio)
Reviewing the cavities (vagina, anus, mouth)
Reviewing the enjoyment (a combination of all the above)
Obviously, many of these points are highly subjective, so take everything I say with a grain of salt. Who is the best sex doll for me, may not necessarily be the same for you. For now, though, let's take a closer look at the review process:
Reviewing the Realism of the Doll
This is more of a personal pet peeve of mine because sex dolls really don't have to be realistic. There are plenty of dolls out there which are not realistic in the slightest but are still fantastic.
However, I personally am a huge fan of realistic sex dolls, so when I wrote this sex doll review I considered this as one of the major ranking factors. A high-end sex doll has to look and feel realistic in order to get a high ranking in my review.
The skin has to feel like real skin. If a sex doll costs $5000 and it feels completely unrealistic, then it will not get a high review ranking.
The best sex dolls need to have movement fluidity. What does this mean exactly? Well, it means that the joints of the doll's body have to move in a human-like way. They should not be similar to moving a tractor.
The height and weight need to be balanced. Lightweight sex dolls are fine, but only if they are smaller models. Some people prefer mini sex dolls due to comfortability and ease of storage, and I get that. However, I really don't see any reason to have a life-sized doll which weighs only 5 kg. It will not feel real – you will feel like you're having sex with a balloon, not a woman. Such balloons didn't get high review ratings from me!
Reviewing the Cavities of the Doll
Obviously, this is one of the most crucial details of a sex doll. It's great if a doll looks sexy from the outside, but if her vagina feels like a crushed watermelon, then she is still worthless to me.
As is the case with the other two review factors, evaluating the cavities also tends to be highly subjective. Thankfully, though, you can swap out the vaginas of high-end sex dolls, so if you find that you love your doll but not her vagina, you can just buy another one!
Despite this, I still consider the quality of the three included cavities a major ranking factor in a sex doll review.
Reviewing the Enjoyment of the Doll
This point is highly subjective and very difficult to evaluate. I do have a few tricks which help me compare my sex dolls, though, to see which perform better in certain areas. However, I should mention that most of these evaluation tricks can only be used if you own multiple dolls. It mostly involves comparing a select few features between different sex dolls, in order to see which performs better.
Is the doll easy to position? A high-quality doll should always maintain his or her position, no matter what the circumstance. A doll which falls over easily is not worth your money.
Is the doll capable of anal, vaginal, and oral? If it's not capable of one of the three, it's obviously a disadvantage. But, it's not as big of a dealbreaker as it might seem. I rarely find myself using my high-end dolls for oral sex anyway.
How does the enjoyment factor compare with others in its price range? If a $3000 sex doll feels the same as a $1000 doll, then obviously there is a problem. Comparatively speaking, a high-end sex doll should feel premium in every way. If it doesn't, it's not worth a high review ranking.
How effective is the inner skeleton? Sex dolls with a high review ranking should not only be easy to position, but their skeleton should move in a fluid and realistic manner.
Obviously, there are many more points to consider when it comes to evaluating enjoyment. However, for the sake of keeping this review short, I only brought out some of the major points. Or, at least those points which have a major importance for me personally.
Other Sex Doll Review Factors I Considered
Besides everything mentioned above, I also compared numerous other factors in this doll review. I took into consideration the overall look the dolls, the durability of the dolls, the manufacturers of the dolls and, of course, the price tag. However, as sex dolls come in very different price categories, I thought it would be most efficient to choose the best sex dolls based on price ranges, and that is how I arrived at the three price-based sub-categories.
Otherwise, I would have had to go with the more expensive models as all of my top picks, and that would have been sad because it is not right to just abandon all the excellent value sex dolls you can find in the lower price brackets. In some cases, they are true bargains, so I felt like it was necessary to feature them, together with high-end sex dolls such as the RealDoll.