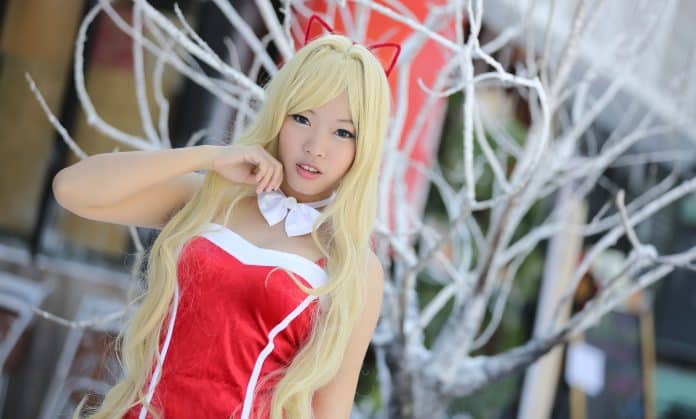 As teenagers, many of us had nothing better to do so we started looking around for creative ways of masturbation. We used banana peels, we used rubber gloves pulled into a Lays box, we used socks, we used everything… or was I the only one who was so horny and desperate? As I was a fan of anime from an early age, right when I turned 18 I ordered my first Onahole online, and boy was it different from my homemade Onaholes. It felt like a real vagina, and needless to say, my masturbation sessions were taken to a whole new level. If you have never owned an Onahole, then I strongly advise you to do it right now. They are amazing! Back then there were almost no Onaholes to choose from, but now the choice has gotten so huge that finding the best one out of all of them can be difficult. There are different options for different experience levels and there are endless texture designs, so I made this review to feature all of the best ones in my collection. So, without further ado, let's get to the point. In my opinion, the best Onahole ever made is the…
Our Picks for the Best Onaholes
---
1. Meiko ZXY
---

Price: $64.95 on ToyDemon
The Meiko ZXY is by far the best Onahole I have ever tried. Modelled after the popular Chinese nude model Zhang Xiao Yu, this Onahole has already gone through five generations of improvements due to its popularity. This is the best Onahole in my collection right now for many reasons. The inside texture feels fantastic, for one. It feels exactly like a real vagina, with a tight entrance and an internal texture which massages your penis from all angles. It is soft, smooth and the ending of the Onahole is unlike anything I have ever experienced. When you push yourself fully inside, the ribbed ending feels absolutely crazy and it creates the most intense climaxes of your life. It's rather tight at first, but the Onahole loosens up with time just like a real vagina, and even after two years of use mine still feels incredible. It's pricey, but to me, the price tag is more than worth it. It's no wonder why this is one of the top-rated Onahole designs in the world. It really is the best you can get.
2. Sujiman Kupa Cocolo
---

Price: $147.95 on ToyDemon
A tight, tight, tight anal Onahole! Just like with real anal sex, you will really have to push yourself inside of her. It's by far the tightest Onahole I have used, but it's also one of the most stimulating as a result. Every time I slide inside the Kupa Cocolo, I am completely "eaten" by it, and then it just spits me out. It creates a fantastic feedback feeling, where you push yourself in, and then you are pushed out again. Repeat this process over and over until you cum buckets! It's incredible! I recommend this as the best anal Onahole for those of you who want something very tight and very stimulating. It's the most lifelike anal Onahole you will ever find. But it's pricey.
3. La Bocca Della Verita
---

Price: (Originally $49.95) Currently $29.96 on ToyDemon
The La Bocca Della Verita is one of the best oral Onaholes ever made. Why is it so special? Well, for one, it has an actual tongue and a pair of soft teeth! The tongue actually adds to the realism remarkably well, and the material is so smooth that you can slide in and out without any friction. The ribs of the mouth, the throat, the teeth, it all adds up to a fantastic experience and the price is very cheap for the quality you get. Some users have decided to remove the teeth, for an extra soft experience. Personally, though, I loved the teeth on this baby. Although it's not as powerful in terms of stimulation as the Meiko ZXY, it's still a fantastic pick, especially if you love the sensation of blowjobs. I highly recommend it to everyone, except those of you who have very sensitive penises. The teeth have been known to cause discomfort in some men. For me personally, though, they were a great bonus as it made the experience more realistic.
4. Julia +
---

Price: $46.95 on ToyDemon
Large Onahole modeled after the popular JAV model Julia. Its design has a double entrance, meaning that the after sliding through the clitoris, you will be greeted by another tight entrance. It's not very soft, though, and if you don't like the feeling of having your penis firmly gripped, then you might be better off with a softer Onahole. For me, however, the ride was exciting and intense, as you can twist the Onahole during fucking, wrapping the internal design around your shaft and creating some pretty insane stimulation. Once you start twisting this Onahole while it's inserted, you will climax very quickly. The climaxes are wonderfully strong though. If you love intense stimulation, then the Julia is an excellent pick for you.
5. Meiki Sarah
---

Price: $64.95 on ToyDemon
Another classic Onahole model from the famous Meiki brand. This one was designed after JAV model Sarah, and the Onahole has gone through seven generational changes in total! WOW! Like most Onaholes modeled after real adult stars, it's designed to simulate the realistic experience of fucking an adult star as accurately as possible. What's special about this Onahole, in particular, are the fat pussy lips on the front. They will make you excited like nothing else! Every time I see my penis being eaten by those juicy lips I get rock-hard, and it really makes for a fantastic Onahole experience.
6. Secret Lover Himekano
---

Price: $49.95 on ToyDemon
Another one of my favorite Onaholes. It's tight and the stimulation from the inside texture feels excellent, especially around the middle part, where the texture changes dramatically. This Onahole looks very sexy, as it even has boobs and a petite body! It's perfect for those of you who are average sized or small sized, and you want strong stimulation out of your Onahole. However, for those of you who have a larger junk, however, the Secret Lover Himekano is probably too small and tight. Therefore, I recommend Secret Lover Himekano to those of you who want a small, tight, sexy and relatively cheap Onahole.
7. The Best Maria Ozawa Onahole
---

Price: $59.95 on ToyDemon
Another incredible Onahole from the famous Meiki brand! I'm sure all of you know Maria Ozawa, the incredibly sexy JAV actress who has somehow gotten even sexier with time. She is currently my favorite JAV actress so I could not resist buying an Onahole designed after her vagina, especially after seeing that Meiki was the designer of it. I found that it feels exactly like a real vagina (I have not had sex with Maria Ozawa, unfortunately, so I can't compare well), it offers great stimulation (although not as strong as the ZXY) and the structure and design both inside and out is incredible on this Onahole. I would recommend this as the best Maria Ozawa Onahole for you if you want the most realistic internal design possible. While it may not be the strongest in terms of stimulation, it's certainly one of the strongest in terms of realism. Overall, it's an excellent and very realistic Onahole.
8. Meiki Yen Jyu Yi
---

Price: $64.95 on ToyDemon
This is a premium Onahole designed for maximum realism during sex. The internal texture, the ribs, and structures are all created to accomplish one thing – the most realistic Onahole possible. While I found the Yen Jyu Yi not as stimulating as the ZXY (first on this list), I found it to be more realistic. For me personally, stimulation is more important than realism though, so I would still pick the ZXY over this. However, if extra strong stimulations are not as important to you as realism, then this Onahole will offer you a soft, realistic and pleasurable ride into a powerful climax. As is always the case with Meiki Onaholes, it's very high quality, so you get exactly what you pay for.
9. Girl in the Box
---

Price: $55.95 on ToyDemon
This is an Onahole shaped like the petite body of an Anime girl… in a box! It feels very tight, just like the Sujiman Kupa Lolinco. At first, when you look at this Onahole you might start panicking: "How the hell am I supposed to fit inside there???" However, once you lube up and push yourself inside, you will find that the internal texture feels fantastic and realistic to boot. The tightness creates a wonderful suction effect and it's overall a very stimulating Onahole. It feels like taking a girls virginity, over and over! Personally, I even found it a little too tight for my liking. When an Onahole is too tight it does not allow you to fully experience the internal design, and it's unfortunate because the inside texture of the Girl in the Box is shaped very well. This might just be the best Onahole for you if you love tight bodies, though. I recommend it to all men who love their girls tight, tight, tight!
10. Sujiman Kupa Lolinco
---

Price: $48.95 on ToyDemon
A lolita Onahole! The cute pussy lips on this Onahole will make you very excited every time you see them. I love creatively designed Onaholes and this is definitely one of them. It offers amazing sensations thanks to the tight inner texture, the soft material and the ribs on the edges. If you love tightness and sexy lolis, then this is the best Onahole for you… how else will you be able to experience sex with a real anime lolita?? With a lolita Onahole, obviously. Don't know what lolitas are? Well, never mind…
11. Monster Wet Real
---

Price: $46.95 on ToyDemon
A truly unique Onahole which looks crazy both on the inside and the outside. Worthy of it's "monster" name! The internal textures feel amazing, as the whole inside is filled with ribs and nooks and spines, which massage your penis from every possible angle. It's truly one of the most strange but exciting Onaholes in existence! Although I personally prefer something calmer like the ZXY over this, it's still a fantastic Onahole overall. I would not advise this as the one and only Onahole you buy, but if you want to try something new and exciting, then this Onahole will definitely give you a taste of something new!
12. Naive Sister
---

Price: $42.95 on ToyDemon
A unique Onahole with a spiraling internal texture. While the entrance is not as tight as on many other Onaholes, it more than makes up for inside. The spiraling pattern will wrap around your shaft, and as you slide back and forth, it will massage you from every angle imaginable. The stimulation from the Naive Sister was great. The only problem I had with the Naive Sister was that it was a tad too short for me. Also, if you don't like overstimulation fro Onaholes, then look for a lighter version. This Onahole is all about stimulation, but sadly I could not get the full effect from it as it was just too short.
13. Mao-Man (Mao Hamasaki) Onahole
---

Price: $69.95 on ToyDemon
Brand new single layer Onahole from NPG's famous actress series. It is modeled after the JAV actress Mao Hamasaki, and it's incredibly realistic as a result. It's tighter than many other Japanese pornstar Onaholes, but it does not stimulate the penis as strongly as something like the ZXY. If you want something soft, nice, enjoyable and tight at the same time, then go with Mao Hamasaki. However, it's prone to tearing if you're a rough user, which is also the reason why it ranked low on this list of the best Onaholes. The entrance of my Mao-Man Hamasaki broke in less than half a year (although I got plenty of enjoyment from that half a year, I must admit). I would say it's no big deal, as it does not cost a fortune, but as some of my other Onaholes are completely fine after even 3 years of use,  I have to say it's a bit of a letdown.
14. Taimanin Asagi 3
---

Price: $17.95 on ToyDemon
Cheap Onahole with a surprisingly effective design. It feels good, the stimulations are strong for such a cheap Onahole and both the inner and outer designs are sexy. However, mine broke down relatively quickly and personally, I found that the sensations were not anything particularly impressive. They were enjoyable, of course, but not nearly as powerful as some of the top-rated Onaholes on this list.
15. Seventeen Evo
---

Price: $33.95 on ToyDemon
Aggressively designed Onahole with great sensations for its price. It has a very enjoyable suction effect, which makes it feel surprisingly realistic.  However, the reason why this Ona hole is so low on this list of the best Onaholes is simple – it's just not stimulating enough. Although the crazy inner design feels unique and rather nice, it just does provide enough stimulation for me. Although the initial insertion feels very nice, it's not the best Onahole by any means. The overall quality also seemed a little lacking, as the material holding the two layers together is already starting to break on mine. It's a cheap Onahole which feels nice, but I can't exactly recommend it for these reasons.
Why you should get an Onahole
---
There are endless reasons to buy one of the best Onaholes on this list. They are cheap, they are effective and they feel fantastic. If you have ever tried something like Fleshlights, then you know how incredible male masturbators can be when they are done right. Personally, I much prefer my best Onaholes over my Fleshlights. The Meiko Onaholes, for example, feel way more intense than any of the fleshlights in my collection, and their price is much cheaper. Buying an Onahole is the way to go, trust me. They are the most famous sex toys to come out from the sexually adventurous Japan, and that alone should account for something.
How to pick the best Onahole
---
Size: Choosing the right size Onahole is the most important first step you need to take. When you pick an Onahole which is too small, it will create too much friction and even with lube, you will feel uncomfortable using it. Choosing a large Onahole is a safer choice, but at the same time, if you choose something too massive, you will not experience the internal ribbed designs fully, as your shaft is not pressed fully against the inside. For most of you, a medium-sized Onahole will fit perfectly, so I would recommend you to go with that as a first buy.
Design: What does the internal and external design look like? Evaluating the inside of an Onahole without testing it for yourself can be very difficult, so you will just have to trust my penis for now… but as for the outside, you can make some judgments yourself. When it comes to the difference in design, there are two main types of Onaholes – single layer Onaholes and double layer Onaholes. For beginners, I would say that a single layer Onahole is a good start, as they are very simple and effective. For more experienced users, a double layer version might offer more excitement, though. The decision of what is the best Onahole design for you can only be made by you and you only, though.
Do you want an Onahole which looks discreet and does not look like a sex toy from the outside? Get a TENGA. Tengas look like some kind of big, bulky…  protein shakes? Most people will not be able to tell that they are sex toys unless they see you using it (which would probably make them realize what it is).
Do you want an Onahole which looks like an actual pussy? Well then, you have many choices also. Most Onaholes on this list look like real pussies, adding to the realistic feeling when you are using it. Some of them are very sexy, and it really does add to the experience when the Onahole you are pounding away on both feels and looks realistic.
Softness: Onaholes sold on ToyDemon even have a softness rating which goes from 1-10. If you are a first-time purchaser of an Onahole, however, I would not pay too much attention to these ratings. Since all of the best Onaholes are made from TPE material, they already feel very soft and smooth to the touch. You will never know whether you prefer one rating higher or one rating lower softness until you have tested multiple Onaholes already. Personally, I don't like Onaholes which are too soft, as I feel that they are not as realistic as firmer ones.
Price: You should be prepared to make a small investment in order to get the best Onahole of your dreams. I am not saying that you need to dish out $100, but you should be willing to spend at least $40 total (for shipping, water-based lube, the Onahole itself) if you want a good Onahole. There are some super cheap Onaholes out there, but in my opinion, the few extra dollars you spend on a high-end Onahole are more than worth it.
Online store: Avoid buying Onaholes form Amazon. Amazon sellers often resell cheap Onaholes made in China for a higher price. these Onaholes are very low quality, they will break very quickly and they might even hurt you if they are made from plastic or cheap rubber.
Always buy your Onaholes from a reputable and trusted seller, such as Lovehoney, ToyDemon, etc. All of the best Onaholes on this list come from sellers I trust very much, but if for some reason you are looking to buy an Onahole from somewhere else, be careful. You might get scammed.
Things to consider when choosing an Onahole
---
If you are planning to order an Onahole from Japan (Japan still has the best selection of anime Onaholes), then you might want to consider ordering multiple Onaholes at the same time. Shipping from Japan takes a while, and I always make sure I buy at least 3 if I'm putting in an order. This way you can save on shipping, and you will have the chance to test out multiple different designs to see which is the best Onahole design for you.
When you are on a tight budget, however, I would advise you to buy from a USA based vendor (if you are from the USA, that is). Shipping will be cheap and you will get your Onahole quickly.
Maintenance: Just as when buying pretty much any sex toy, make sure to wash yours before use, and then after every use to keep in good condition. You can use an anti-bacterial toy cleaner if you're fancy like that.
Also, I would always advise buying water-based lubrication with every shipment, unless you already have some at home. Using Onaholes without any lubricant is a no-no and going to store to buy lubricant is a hassle, depending on where you are from. Need some help on deciding which lube to buy? No worries, we got you covered in our water-based lube review here.